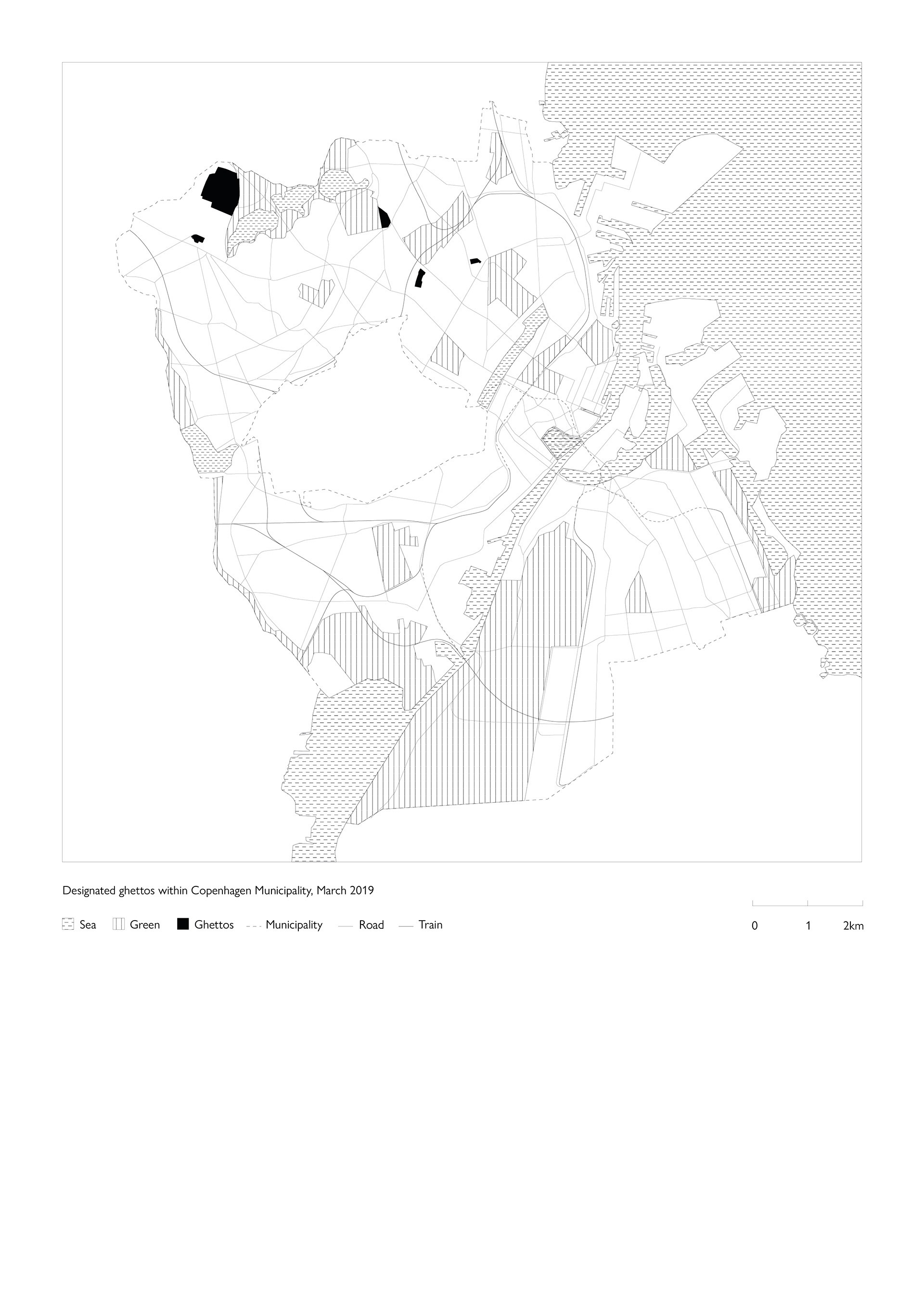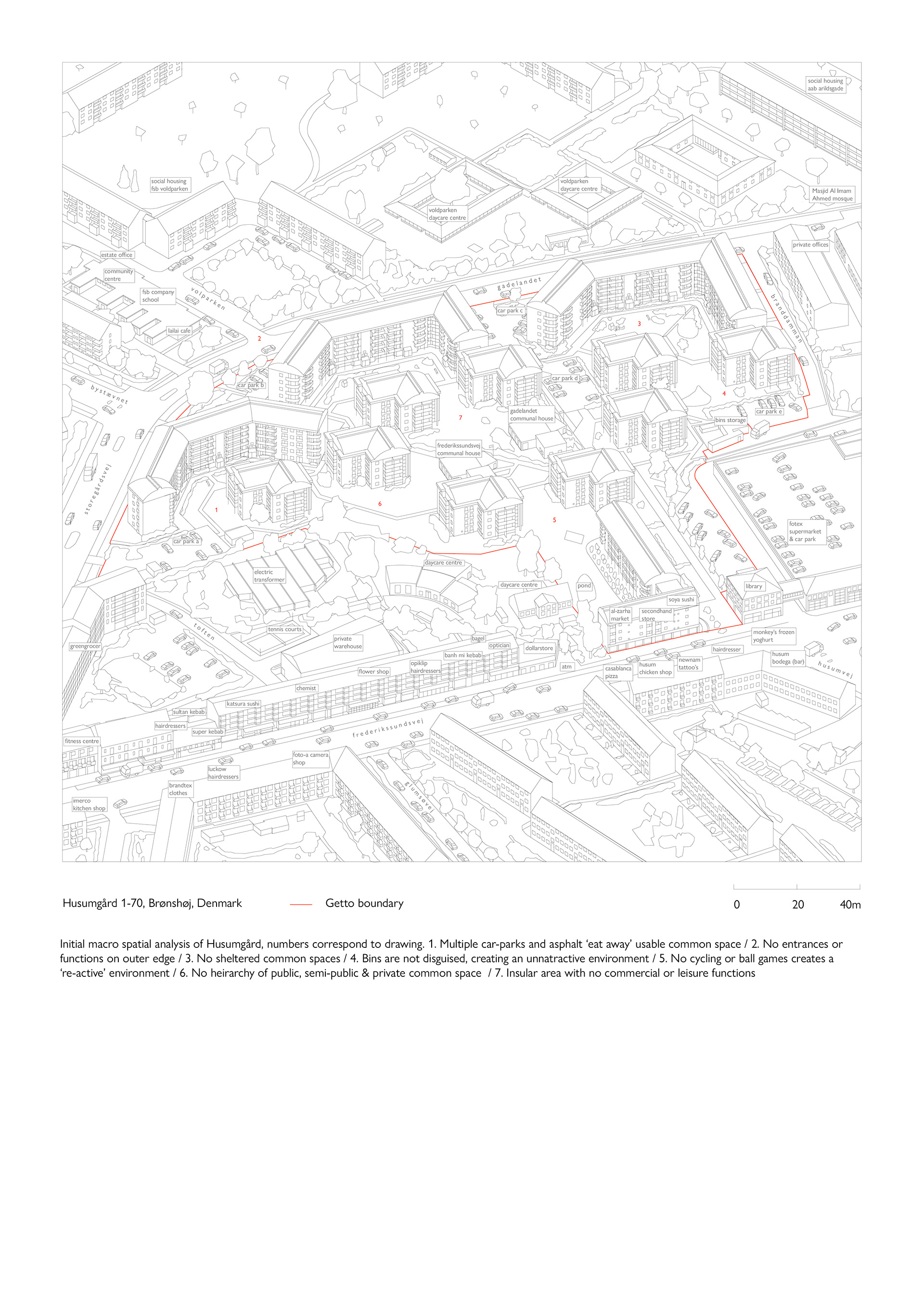 This project looks at Husumgård, a social housing area built in 1994 in the suburb of Husum 9km Northwest of Copenhagen. Husumgård is listed as one of the so-called ghetto areas in Denmark, and though there have been comprehensive development plans to improve the area, they appear to have been ineffective in lifting it out of its ghetto status.
The project takes as its starting point an analytical axonometric drawing that attempts to assess the socio-spatial aspects of the area. The drawing is intended to start a dialogue about some of the challenges facing Husumgård. 
Looking past the red line of the ghetto boundary, the drawing creates a disposition of the wider urban context; its relations, social amenities, common spaces, civic platforms, and lack thereof as a complex and nuanced set of relations. Husumgård seen as a disposition of relations offers the possibility of seeing the ghetto as a space to be connected with, and its common spaces as ones to be activated in various ways. The drawing is indented to offer an unbiased, easily readable, and productive image to draw over, sketch on, and extract various speculative proposals for how to improve the social conditions of common space by the community. The impartiality and latent collaborative potential inherent in such a representation challenge the dominant image of the ghetto, as a barren, hostile and alien site of closure seen in the media.
An analytical axonometric is followed by three proposals that are intended to provide initial propositions to bounce-off. They offer but a small addition to a number of existing initiatives to challenge the ghetto construct, but it is hoped that their rigour and attempt to draw productive spatial propositions will be a valuable catalyst to start a discussion about what sort of scales or methods might be suitable in transforming common space. They hope to transform the image of the ghetto as a segregated and un-resourceful community into one that, given opportunities and platforms, is very willing to take ownership of its common spaces and their social practices. Through the drawings empowering potential for the community, a challenge is offered to the racist and ableist discrimination of Husumgård understood as a ghetto, and a sensitive and tangible process of participation between stakeholders and disciplines is offered.