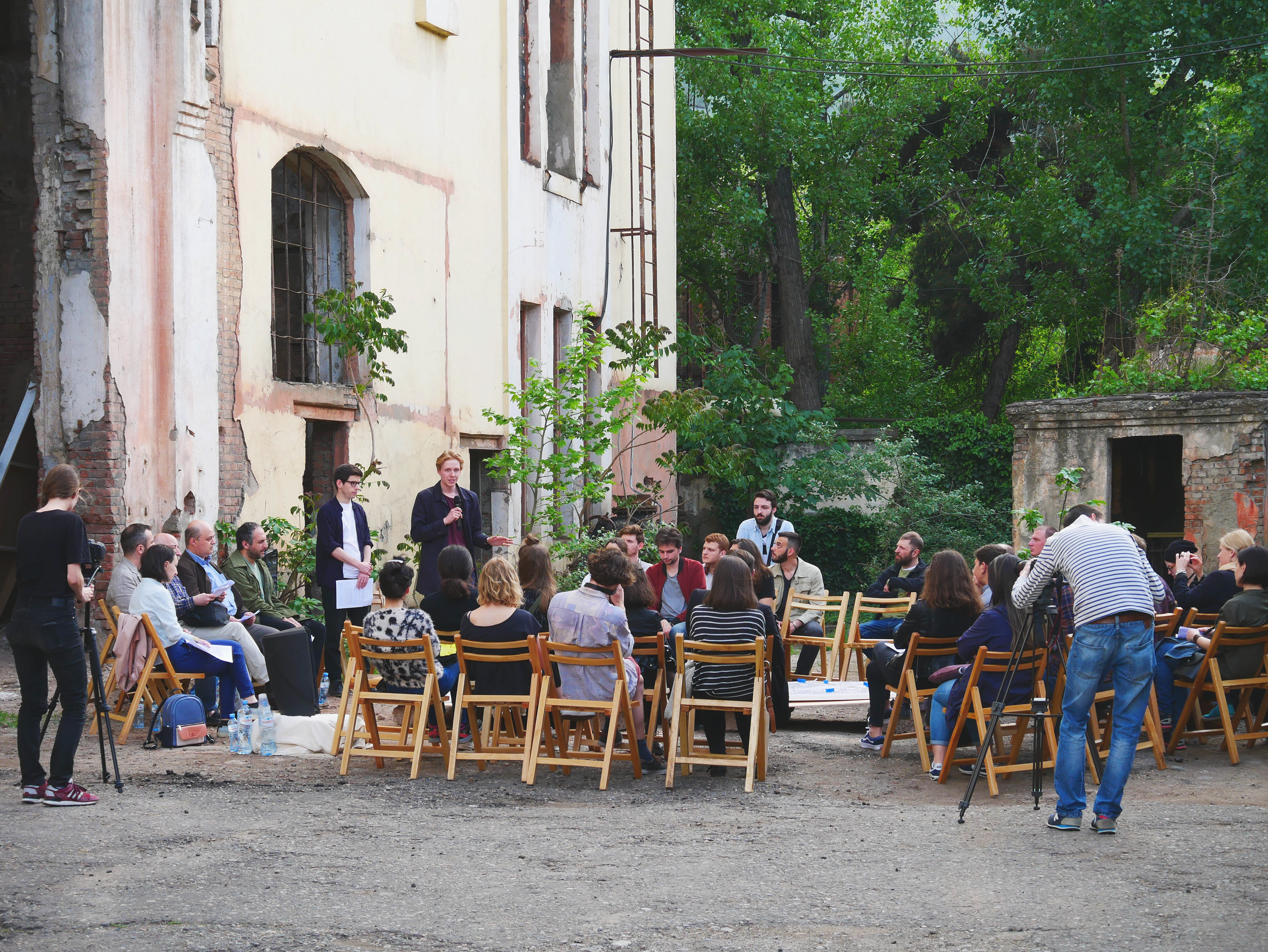 Another Architecture was an exhibition, symposium, and series of workshops organised by students on the Political Architecture program at The Royal Danish Academy of Fine Arts (KADK). Held in Tbilisi in May 2017, the event aimed to strengthen partnerships started by students on a three-week field trip to the city, and to share live student projects as a frame and catalyst for architectural discussion.
The event was an opportunity to test the political and social implications of architecture, through exploring a number of 'political architecture' projects that opened debates surrounding social housing, public space, adaptability, and the civic.
The projects were exhibited in ArtArea gallery, a venue that also offered space for lectures from local developers and architects, a platform to discuss gender issues, development power relations, and housing norms.
Outside the gallery, a disused power station offered the backdrop for a symposium with a panal of experts from the urban and social disciplines and two student moderators, that explored the conditions for a civic architecture, the transience of the architectural project, and the agency of the architect.
Another Architecture was an opportunity to increase the accessibility of good ideas that play a part in forming the future of Tbilisi, and therefore inevitably another Tbilisi.
Another Architecture was supported by KADK and Ilia State University and hosted by ArtArea Gallery.